Protective Cushioning Insoles
Brand:
Unequal
Product Code:
Protective Cushioning Insoles
Availability:
In Stock
Price: $39.95

Benefits
Reduce the risk of foot injury!
24% better shock dissipation compared to typical OEM insoles
Unmatched cushioning comfort for more end-of-day energy
Reduces foot, ankle, knee and lower back pain / discomfort
Users report feeling "so comfortable," like they are "floating"
Runners report being able to run farther, faster with less discomfort
Features
Superior shock absorption!
Military grade coated aramid fabric helps block the shock
Fast compression rebound and heel strike cushioning
Deep heel cup and orthotic grade arch support
Anti-microbial to reduce odor
Low-friction top cloth aides comfort
Each insole weighs less than 2 oz
The Tech
How It Works
Unequal's patented battlefield body armor uses cutting edge materials like Kevlar®, Acceleron® and Tridur™ to disperse impact away from the head and body. With over 100 patents, some of America's finest military and police units trust it every day. The same science that protects soldiers from bullets and shrapnel has been modified to help protect athletes.
Insole Sizing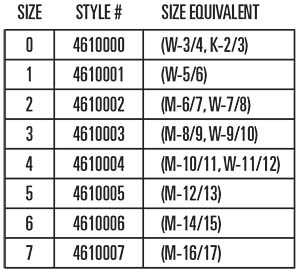 Pro Recommended
"I'm into my 7th year using Unequal to protect my head. I won't practice or play without it. The minute you put the Gyro in your helmet and take or make your first hit, you'll notice the difference."
JAMES HARRISON
Pro Bowl NFL Linebacker
Write a review
Your Name:
Your Review:
Note: HTML is not translated!
Rating:
Bad
Good
Enter the code in the box below: